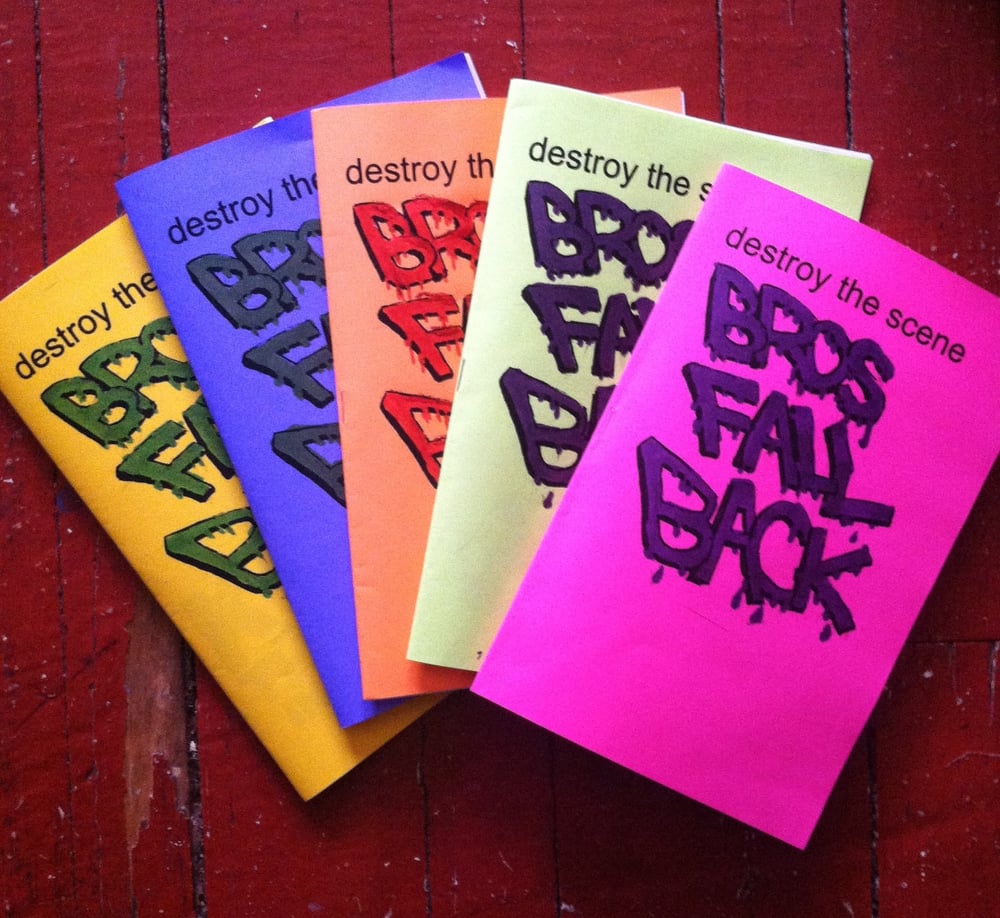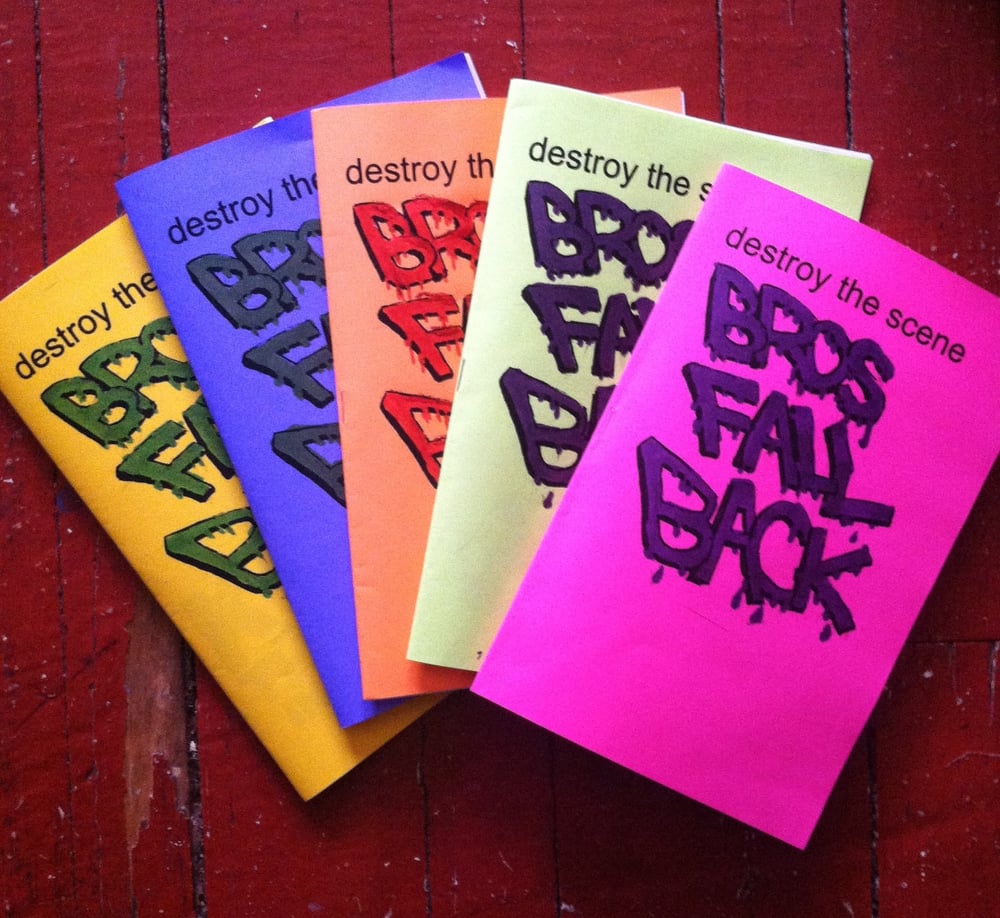 destroy the scene: bros fall back
$3.50
**new content and design for legal fundraiser**
from the new edition's introduction...
"Bros Fall Back isn't a "movement". It's not a group you can like or reblog or even join for that matter. There are enough institutions already. The concept isn't generalizable to any other alienated context. It's not a thesis, don't be surprised if it disrupts yr academia. Bros Fall Back was originally just something to put on flyers in hopes of making assholes think twice. It's an oversimplification of a complicated subject. It's a jumping off point for interacting with oppressive behavior rather than ignoring it."
100% of proceeds go towards the legal defense fund of a trans woman being victimized by completely false charges brought on by a bro, a violent misogynist person (and now cop collaborator) who for too long wasn't kept out of radical spaces. Redesign and reprinting by negatecity.
send an email to antieverythingshows@gmail.com if you're making an order of over 10 zines!!